You have been unemployed for quite a while but you are eager to get back to work? And you think getting some help with that would be great? You may even feel stuck in recurring thought patterns and actions..? Treat yourself to a new impulse with a Your Job in Sight! consultation, an option of personal coaching, specifically for people who have been without work for a long time. You can make an appointment right away but you can also first request a free telephone conversation, exploratory and without obligation (or visit the free Heart & Business consultation hour).
I can help you with:
Clearly and concisely express your personal talents and (core) qualities.
Formulating your passion and uniqueness, in such a way that you can integrate it or take it with you in finding a new job.
Writing a good letter of application and curriculum vitae.
Practicing a job interview ('role play').
Tips on how to present yourself online.
Tips regarding body posture, use of voice, clothing.
Tips for effective networking.
You can always indicate in advance what you want to pay more or less attention to. For example: "I would like to pay more attention to effective networking than writing an application letter." I will then make sure that we get to work well-organized and structured, based on your wishes. Of course we must make optimum use of the time. Afterwards, you will also receive a concise summary of the session in PDF for setting out actions or for further consideration.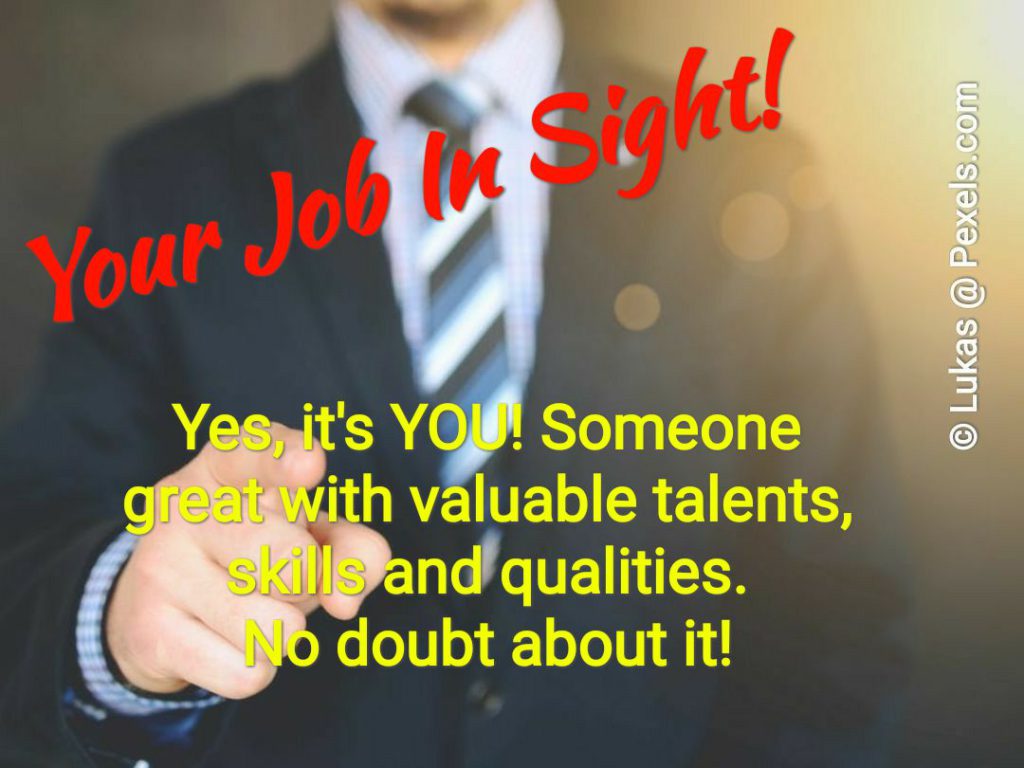 Location and rate
The Your Job In Sight! consultation is agreed per block of two hours. These hours can be scheduled one after the other in one day or separately on two different days. You pay a total of € 60.00 incl. VAT for these two hours. As soon as we have scheduled an appointment, you will receive an invoice for your own administration in order to pay in advance. Location: Het Coachhuis, Raamweg 4, The Hague (near DH CS, in Benoordenhout). Of course you can also arrange more two-hour consultations if you would like to.
About me:
Apart from working as a communication specialist, I also have a lot of experience in recruiting and selecting employees in the role of recruiter, headhunter and department head. In addition, I am a very experienced presenter at meetings and events. I can give you a thorough and sharp insight into how you can best present yourself for the person 'on the other side of the table' and what such a recruiter, personnel consultant, department head etc. is likely to ask you. Because of course I did this myself (wink) and we can practice this together.
I also enjoy an extensive and versatile business network. With over 23 years of professional experience, of which 8 years 100% self-employed. So you can ask me a lot.
+ short interview?
In addition to the consultation (not mandatory) I can also do a short interview of up to 350 words with you, which you can put on your Linkedin profile, website or CV. It is of course nice to read what you prefer to do and in what way you would like to help someone else (talent, passion, mission). You will undoubtedly stand out among the rest! An additional charge of € 90.75 incl. VAT applies. This price only applies in combination with a consultation. If you opt for both consultation and interview, you pay a total of € 150.75 (including VAT). Paying this amount in two installments is possible.